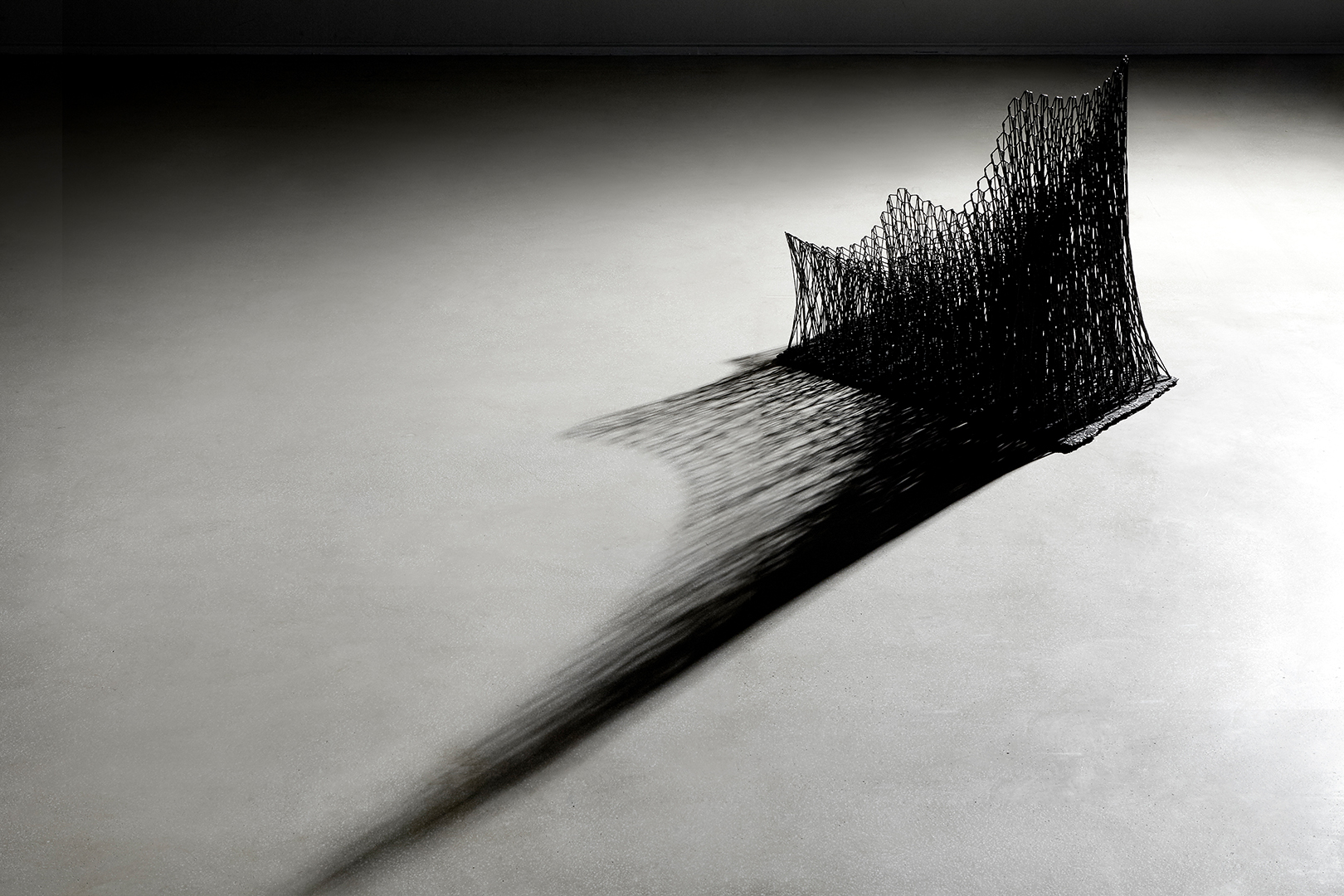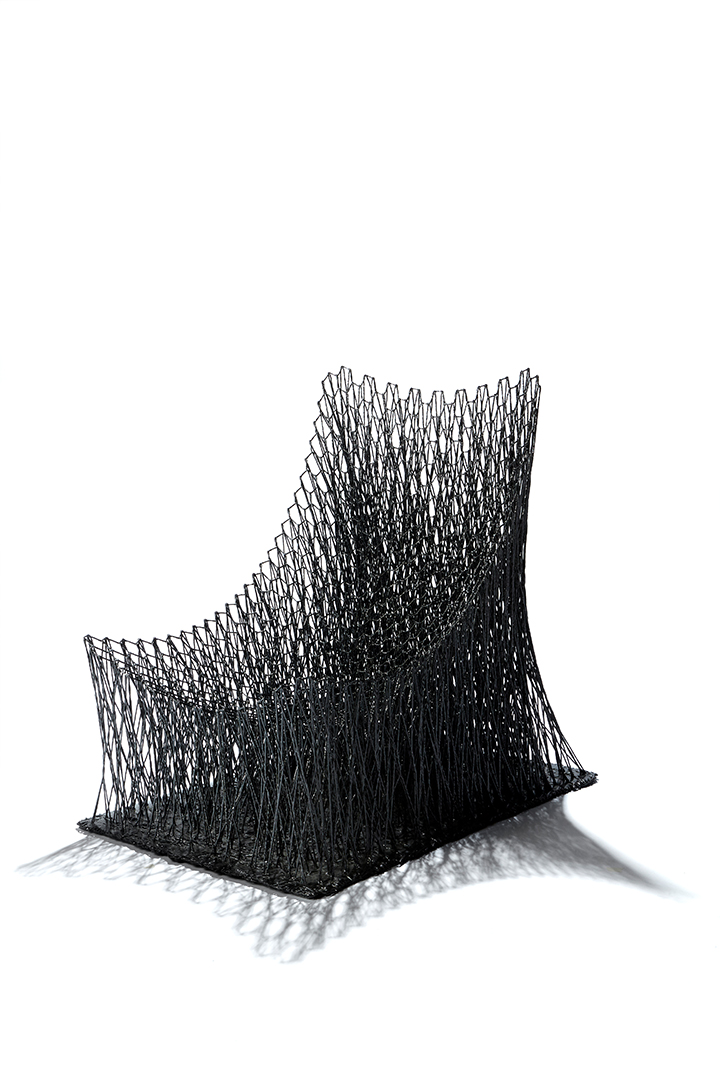 Armchair, Carbon fiber, aluminum base, W68cm x L108cm x H105cm, 2017
Limited edition of 10
Luno, which means "curve" in Latin, is a part of Il Hoon Roh's carbon fiber Rami series. The inspiration for the series derived from the artist's fascination with the rigidity and lightness of a bird skull which led to his long-term study of lightweight, structurally optimized and efficient forms that are found in nature, which have been formed and tested through the evolutionary process.
The artist created the curvature in Luno by utilizing gravity. A string was held at two points and let hung in order to find the natural curve formed by gravity. After recording multiple curvatures in different angles, the artist selected the curves that were to be used for the final form. The result is an ideal shape, natural and beautiful angles similar to the curvatures that are found in nature.